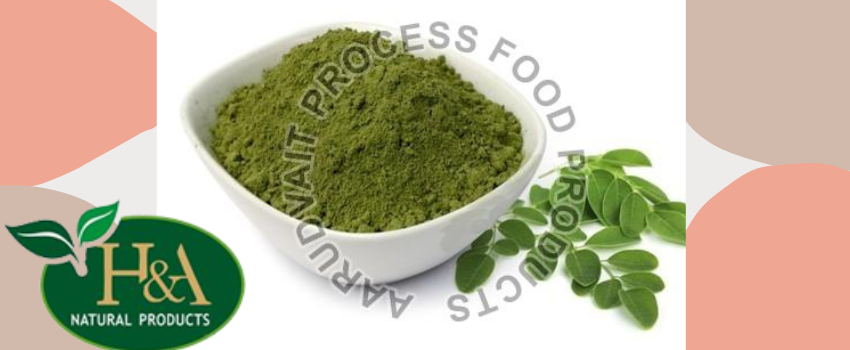 Moringa oleifera Power Importers are serving the needs of the customers who are looking for the best products.
Moringa oleifera is a fast-growing tree species, native to the Indian subcontinent, and grows in the tropical and subtropical regions of the earth. In the local area, it is commonly known as a 'horseradish tree' or 'drumstick tree. Moringa can survive both harsh drought and mild frost conditions and hence it is widely cultivated around the world. With its high nutritive values, every single part of the tree is used for either nutritional and medicine or commercial purposes. The leaves of this tree are rich in minerals, vitamins, and other important phytochemicals.
Extracts made from the leaves of this tree are used to treat malnutrition or to increase breast milk in lactating mothers. Medicine made from this tree is used as a potential antioxidant, inflammatory, anticancer, anti-antidiabetic, and antimicrobial agent. M. oleifera seed is widely used to purify dirty water. The effort of scientists in this study provides insights into the use of moringa as a treatment for cancer and diabetes and the strengthening of moringa in commercial products. This study explores the use of moringa products across disciplines for their nutrition and medical value and related to the cultivation, commercial and important pharmacological properties of this "Miracle Tree".
Vitamins
The Fresh leaves of MO are considered a good source of vitamin A. It is well proven that vitamin A plays an important role in vision enhancement, reproduction, embryonic development and immunity, and cell differentiation. With pro-vitamin A potential MO leaves it also provides a good source of carotenoids. MO leaves are also rich in 200 mg/100 g of vitamin C, greater than that is found in oranges.
Polyphenols
The MO tree dried leaves are a rich source of polyphenol compounds, such as phenolic and flavonoid acids. Flavonoids, which are modified in response to microbial infections in the plant, have a benzo-γ-pyrone ring as an ordinary structure. The use of flavonoids has been shown to defend against chronic diseases linked with oxidative stress, including cancer and cardiovascular disease. MO leaves are also known as a good source of flavonoids.
Alkaloids, Glucosinolates, and Isothiocyanates
Alkaloid is considered a group of chemical compounds, which contain mostly necessary nitrogen atoms. some of these compounds, including N,α-l-rhamnopyranosyl vincosamide, phenylacetonitrile,4′-hydroxyphenylethanamide-α-l-rhamnopyranoside, pyrrolemarumine, and its glucopyranosyl derivative, have been taken from Moringa Oleifera leaves.
Antioxidant Effects
Due to the presence of a high concentration of antioxidants, MO leaves are also used in patients with mentally disturbed patients, including cancer, heart disease, and hypertension. In MO leaves the β carotene found that act as an antioxidant in any disease. When antioxidants are ingested in combination, they have a greater effect on the damage caused by free radicals.
Moringa oleifera Power Importer is serving the needs of the customers and offering the best products at the best competitive products. You can get the best products in different special packaging options. Contact the team for more information.