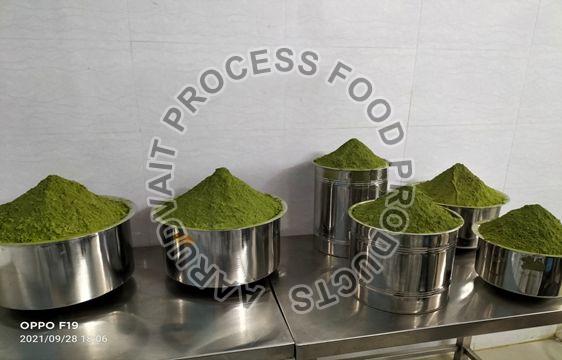 Moringa is a plant called the drumstick tree or a ben oil tree. Due to its medicinal properties, the moringa tree has enormous popularity. Moringa tree contains a significant amount of protein, minerals, and vitamins. The essential compounds of moringa leaves are- vitamin A, vitamin B1, B2, B3, folate acid, calcium, iron, potassium, phosphorus, zinc, and magnesium.
Health Benefits of Moringa Leaf Powder
The significant benefits of consuming moringa leaf powder after buying it from an authentic moringa leaf powder exporter are as follows-
1. Moringa leaf powder contains a significant amount of vitamin A, essential for healthy and radiant skin. Another unique property is vitamin E protects the skin cells from oxidative stress and fight against the sign of ageing. Moringa has one of the highest antioxidant contents of any food.
2. Moringa powder works as an immune booster. To maintain good health, you should consume moringa leaves powder containing iron and vitamin A.
3. For muscle growth, moringa powder is beneficial because it contains nine essential amino acids. This amino acid is a complete protein source that supports muscle growth and maintenance. Due to a high quantity of protein, moringa powder is beneficial for vegetarians.
4. If you consume moringa leave powder daily, it may reduce stress and improve fatigue.
5. Moringa leaf powder is a rich source of calcium that contributes to normal digestion.
6. If you want healthy eyes and normal vision, you should consume moringa leaf powder.
How to Make Moringa Powder
You can make moringa powder for multiple applications with fresh moringa leaves. Making moringa powder from moringa leaves is very easy. First, get fresh, tender leaves, pluck them, and discard them from the stems. Wash the tender leaves 2 to 3 times with enough water and absorb the extra moisture with dry clothes. Now spread the leaves in a dry place.
Please do not put the leaves in direct sunlight because it will affect the bright green colour of the leaves. You can dry it under the fan if you have no good place to dry the leaves. The leaves will dry within two days. When the leaves become crisp, crush them properly to make powder. You can store it in an airtight container to store it for six months
Process of Using Moringa Leave Powder
After choosing a moringa leaf powder exporter, you can use it in the following ways-
• First, add 1 tsp powder to your regular soup to make it healthier.
• You can put moringa leaf powder in your chapatti dough or bread dough.
• You can sprinkle this powder on any fry to add extra flavour.
• You can make healthy moringa tea by adding some moringa powder to the boiling water.
• You can add moringa powder to your favourite breakfast smoothies.
• If you prefer to consume oats you can add moringa powder to the oats mixture.
These are the unique things that you should consider about moringa leaf powder. Try to choose an authentic moringa powder exporter for your ultimate benefit.